Keukenhof; the most beautiful spring garden in the world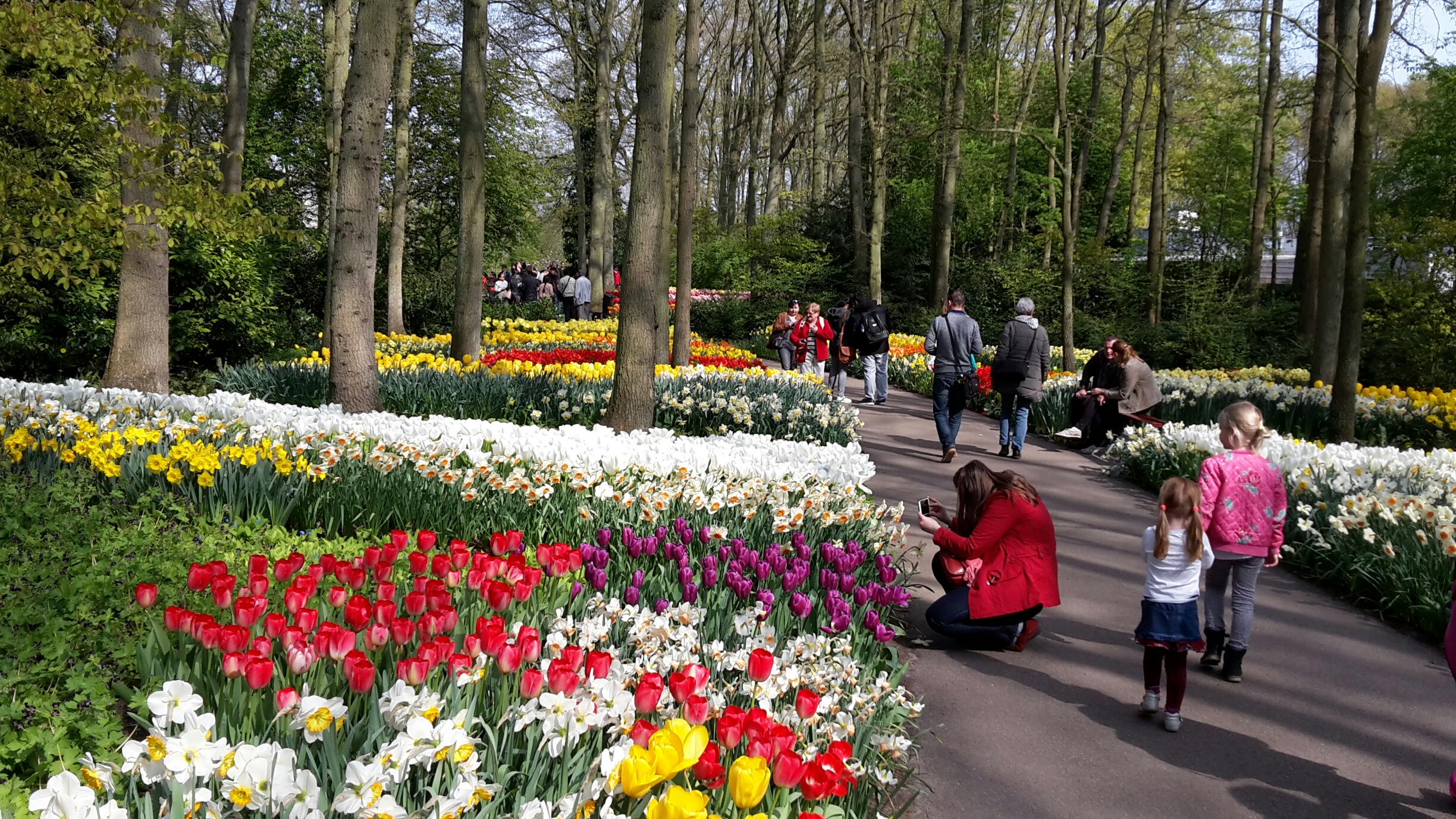 Keukenhof is the place to enjoy millions of flowering tulips, daffodils, hyacinths and other bulb flowers in spring. The most beautiful spring garden in the world will offer you a unique sensation of scents and colours, more than 20 spectacular flower shows, surprising inspirational gardens and many more events.
The Keukenhof theme for 2016 is "The Golden Age". The era in which the Netherlands went through a flourishing period in the field of trade, arts and sciences. This was also the period in which the world was discovered and the tulip trade thrived.
Dutch Daffodils grows more than 100 varieties of daffodils. Our family farm is located very close to Keukenhof, and a lot our daffodils can be found in Keukenhof. We have our own stand at number 80 (outside). Also, for years we are participating in the daffodil show.
We hope you plan a visit to Keukenhof, it's an unforgettable experience! Do you send us your best picture? Our pictures are taken in the first week of April, when everything started to bloom.
Thank you for reading this article. Please join Dutch Daffodils on Facebook, Twitter or Instagram. Do you want to help to share Dutch Daffodils? Please use the social media buttons below. Thanks again!
SHARE WITH FRIENDS:
Tweet